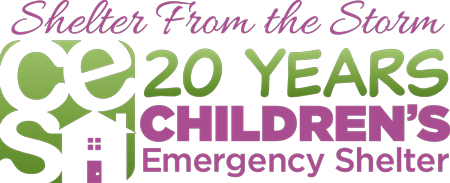 The Fort Smith Children's Emergency Shelter (CES) is celebrating the past 20 years of providing "Shelter from the Storm" for our children in crisis.
The CES serves area children age 6 to 17 who have been removed from their home by the Department of Human Services due to neglect and/or abuse. It provides shelter and care, in a safe and structured home-like environment and allows our kids in crisis the opportunity to "just be kids."
In the past 20 years, the CES has served more than 3,752 children and cared for their emergency needs. The CES serves approximately 300 children a year and have recently implemented its "Shoes that Fit" program. This program gives each child the opportunity to pick out and purchase a brand new pair of shoes when they come to the CES. The "Shoes that Fit" program allows funding for shoes that fit their feet, fit their personalities and allow them to fit in at school.
"It's amazing how a pair of new shoes can impact each child. Many children that enter the shelter have never had a new pair of shoes. The self-esteem this program provides to our kids is immeasurable," CES Executive Director Jack Moffett said.
Last October, the CES expanded its mission to rally around the young adults "aging out" of the foster care system and created an independent living program, GetREAL24. The restorative, empowering, alternative living, equips foster care youth, 18 and older, to live independently in the shelter's 24-unit apartment complex and gain the life skills necessary to become contributing members of society. The young adults get to define what success looks like for them and learn how to apply for jobs, budget, cook, communicate with landlords and even sew.
In the past year, the CES was awarded the Arkansas Nonprofit of the Year by the Arkansas Business Magazine, Best of the Best Local Nonprofit by the Southwest Times and received a $50,000 grant from Tyson Foods for its "Happy Plate" food program. This program will allow the CES to serve more than 40,000 meals to our children in crisis.